The AFL Fans Association is a non-profit Incorporated Association run by committee members who volunteer their time to help further the interests of football supporters and the game they love.
The AFL Fans Association also has interstate representatives and ambassadors, all of whom are volunteers.
Patron
Dr Susan Alberti
A passionate Western Bulldogs fan, Susan was in the Footscray Cheer Squad as a teenager and desperately wanted to play football. As a young girl, she had to settle for informal cheer squad games as there was nowhere for girls to play competition footy.
Susan has supported women's football for many years and was a key driver behind the development of AFLW, which she continues to be involved in. She served four terms on the Western Bulldogs' board and was Vice-President when the club won its historic second premiership in 2016.
A current Director of the Western Bulldogs Forever Foundation, Susan is a passionate advocate of the important role fans play in the fabric of AFL life.
Susan is one of Australia's leading philanthropists. She has made a significant contribution to medical research, particularly Type 1 diabetes, and other charities over her successful business career.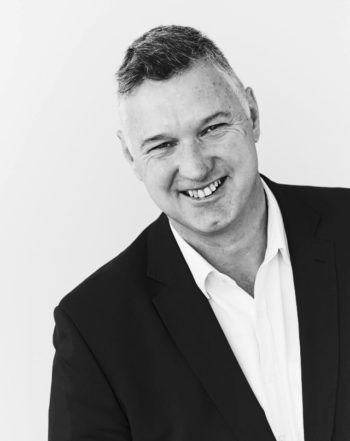 Justin Madden
Patron
Justin is a senior infrastructure consultant at Arup and works closely with Arup's Leadership team in the areas of strategic project planning and infrastructure development across Australasia, and the South East Asian region.
Justin's career includes 15 years in the Victorian State Parliament, having held seven Ministerial portfolios within successive Victorian Labor Governments across 11 years including Minister for Youth Affairs and Minister Assisting the Minister for Planning, Minister for Sport and Recreation, Minister for Commonwealth Games, and Minister for Planning.
Prior to his parliamentary career, Justin held the role of President of the AFL Players Association during an AFL career totaling 332 AFL Games with Carlton and Essendon Football Clubs. Justin is a life member of the AFL, Carlton Football Club and The AFL Player's Association.
Justin is also a registered Architect having run his own practice, and a qualified teacher.
Committee Members
Gerry Eeman
President
president@aflfans.org.au
Gerry is a passionate Sydney Swans fan who fell in love with AFL after seeing the 1985 Grand Final. After growing up in Sydney and Canberra, he moved to Melbourne in 2001. Gerry is passionate about seeing the grow into a truly national game and remaining accessible to fans. His pet hate, like many others, is going to the footy and seeing the best seats empty whilst grassroots fans pack out the upper tiers of the grandstands. Professionally Gerry has a corporate law background having practised at two major Australian law firms and currently works as a legal counsel at a university.  He has also, among other things, worked as a volunteer for several organisations mainly in the community and indigenous sector. He continues to play football for the Easybeats in the Renegade Pub Football League over the winter, and in an AFL 9s team over the summer.
Cheryl Critchley
Vice-President & Media Officer
media@aflfans.org.au
Cheryl Critchley is a Melbourne journalist of 30 years and lifelong Richmond supporter who loves football but is concerned about how its corporatisation affects grassroots fans, particularly when it comes to having a voice and securing Grand Final tickets when their team competes. With her husband, Brian Roy, and her children Jess, Bec and Ben, Cheryl is a Richmond Football Club and Cheer Squad member, attends most games and writes about footy in publications such as The Footy Almanac.
She also wrote a book about the corporatisation of AFL football,Our Footy, Real Fans Vs Big Bucks.
Debbie Hall
Secretary
secretary@aflfans.org.au
Debbie Hall is a Learning Support Officer working in Primary, Secondary and Specialist Schools in Melbourne's south eastern suburbs. Debbie works alongside children and adolescents in the classroom with learning difficulties, emotional issues and physical impairments. Debbie is a lifelong Richmond supporter, this year clocking up 39 consecutive years as a member! Debbie is passionate about the AFL and bringing the game back to the fans in the outer.  She is dedicated to helping people with special needs and has always been an advocate for people with little or no voice. In 1982, Debbie successfully lobbied with her family and friends to pressure the then Victorian Football League to provide seating areas at VFL grounds for people in wheelchairs.
Ron Issko
Treasurer
treasurer@aflfans.org.au
Ron has been a lifelong Tiger fan and it has become a family affair to attend games with his son, brother, cousin and nephew. Coaching has been Ron's passion and has been involved in grass roots football with a junior football club for over 10 years as an Auskick co-ordinator, coach and member of the committee.
Professionally Ron is an Organisational Coach helping employees, teams, leaders and organisations achieve their goals and objectives.
Ron's mission is to ensure that the greatest game in the world, Aussie Rules, maintains its uniqueness and is accessible and affordable to all fans in Australia.
Debby Palti
Podcasts/Sponsorship
Debby Palti has been a passionate supporter of the Carlton FC since first seeing the game when she arrived in Australia and is now a proud and still passionate member not only of the club, but also the Cheer Squad. In her professional career, she is a Human Resources Manager for her family's company that is a leader in its field in nationally and internationally. Debby has always loved to write and began her own sports blog called – Sportz which though writes mainly about the Carlton FC, she also writes about certain issues in the footy world. She is a staunch supporter of the AFLW and the AFL and grass-roots footy. Besides writing her blog and working, she also is completing her Master's in Creative Writing, Editing and Publishing at the University of Melbourne.
Andy Fuller
Website Editor
Andy Fuller is the website editor for the AFL Fans Association. He has written on a range of issues relating to sports in academic and general publications. He is also a contributing editor at Inside Indonesia and IIAS (Leiden, the Netherlands). He is the co-founder of an independent press, Reading Sideways Press and blogs here. Andy has loved Australian Rules Football since he was a junior. His favourite footy memories include playing for the Glen Iris Gladiators U-12s, Kane Lambert's goal in the third quarter of the 2017 Grand Final and Michael Long's goal in the 1993 Grand Final.
Western Australian Representatives
Brad Stone
State Rep - West Australia
Brad Stone is a long-time employee of NAB of some 27 years, and of recent times has been the WA contact for NAB's AFL and Auskick partnerships. During this time Brad was responsible for NAB WA's local sponsorships with the WA Football Commission and the Hopman Cup, as well as their corporate relationship with both Fremantle and West Coast Football Clubs. He has also developed great relationships with some of WA's local media. Brad hopes to be able to use these contacts at all levels and be able to bring a true WA flavour to the AFL Fans Association. Brad is a life-long Hawthorn supporter, ever since his mum won him a pair of Peter Knights' brown and gold puma footy boots in a charity fundraiser, which he still has. This created an ever growing passion for sporting memorabilia from all sports. Brad is very excited to be a part of AFL Fans Association.
Albie Fernandes
State rep - West Australia
Having arrived in Fremantle in 1975 as a refugee, Albie will be forever grateful to a young surfer in an EH panel van who would take me to all the South Freo games. He cut his teeth on the rules of the game on the banks of Fremantle Oval, the Bulldogs (South Freo) were his first footy love. Later that year, Albie became aware of the VFL when the grand final was telecast live and my passion for the mighty Hawks was born. Coincidently, he had picked the losing grand finalists in each competition! Albie loves the game at all levels, without a healthy local competition there can be no AFL. His family are mainly Fremantle supporters, with a few Eagles and one sole Hawk, which adds to the banter at family events. Albie is passionate about fans in WA getting a fair go and having access to modern facilities at a reasonable cost. He is not here to represent his own views, but rather canvas and represent the views of fans across the state. Fairness, equity and the access to enjoy this wonderful game of ours at a reasonable cost are paramount to Albie, but he is all ears to any other issues.
South Australian Representatives
Justin Leckie
State rep - South Australia
Justin was introduced to Australian Rules Football by his Grandfather and Father in the 1970's and fell in love with the game and the Port Adelaide Football Club. He became a member of the club with his first pay cheque in 1986 and is still a member at AFL and SANFL levels today. Justin wants future generations of AFL supporters to enjoy the same benefits, access and participation in the sport he had growing up. He firmly believes that financial pressures and
ticketing equality for fans of competing clubs needs to be improved whilst ensuring that the competition remains financially sustainable to prosper.
Personally, Justin is married to Fiona, an Adelaide Crows supporter and wants all clubs in the AFL to prosper, connect with each other in innovative ways and continue to contribute to our communities. Professionally, Justin is a Certified Practising Accountant and has 25 years' experience in public administration, finance and auditing. He also volunteers in the ageing and disability sector and is honoured to help the AFL Fans Association support, protect and promote our great game.
Eric Weltner
State rep - South Australia
A passionate Port supporter, Eric has been a member of the Port Adelaide Football Club for every season since its inception into the AFL in 1997, and has also followed the club in the South Australian National Football League (SANFL) since the early 1970s. While football has flourished in South Australia since the move of AFL games to Adelaide Oval, Eric is concerned this could be threatened by the high cost of daily tickets to AFL games. He is also unhappy about the "transaction fee" being charged for walk-up ticket purchases to Adelaide Oval. While members are the lifeblood of a club, he believes footy should be kept affordable for non-members as well. Eric would also like to see more tickets made available to competing club members at AFL Grand Finals, which he thinks he can be done by reducing allocations that he believes lead to virtual AFL-endorsed "scalping". A football tragic, Eric also regularly attends SANFL games and understands the concerns many have of the impact of AFL reserves teams in suburban competitions. His working life has been mainly in the printing/publishing industry in the pre-press field, but he has also dabbled in sports writing as a reporter of SANFL games for Messenger Newspapers from 2002-2011.
Queensland Representatives
John Hicks
State rep - Qld
I am a Business Manager in the Automotive Industry in Brisbane after having had a long career with NAB in Victoria. I moved to Brisbane 14 years ago with my wife and 3 children I grew up following in my father's footsteps as a Richmond supporter and have been a mad Tiger's supporter ever since. I played football as a junior in the Ballarat Football League but soon realised I wasn't good enough to go any further so I took up boundary umpiring. After umpiring 2 Ballarat League Grand Finals I moved to Melbourne and umpired over 100 games with the VFL Reserve Grade umpires as they were known then. When my 2 sons started playing football I got back involved at club level and also co-ordinated an Auskick centre. When I moved to Brisbane I became a founding member of the Queensland Richmond Supporters Group and have had 2 terms as President in that time. I handed over the reins to a new President this year. I look forward to being the Qld State Rep for the AFL Fans Assoc. and keep the Association up to date with what life is like as an AFL fan in a Rugby League State. It would be great to see every Victorian based team play at least one game in SE Queensland every season as there are many people like myself who have moved up here but still support our original team.
Rob Watson
State rep - Qld
I was brought up in country WA and a Subiaco supporter, who were in my early years the easy beats. I have the fondest memories driving down from the country every with my Dad to see 'Subi' regardless where they played and despite always being on the bottom ladder. It was during this time I was introduced to The Winners on the ABC having being totally captivated by Peter Knights. From then I have become a proud and passionate Hawks supporter, despite Dad & a brother being Saints fans, my other brother a Carlton supporter. Mum didn't really follow the footy until the West Coast Eagles joined the competition. she was truly a one eyed Eagles fan.
I have moved to QLD and though I was always be a Hawks man, I definitely have a soft spot for Lions. Doesn't hurt that Hodgey joined in 2018! What I love about AFL in QLD to date is the ability to go to be able to walk up the gates to get a ticket. This is something that I was unable to do my home state and is something I hope remains for the fans. I am really excited to join the AFL Fans Association and represent QLD.
New South Wales Representatives
Paul Bugeja
State rep - NSW
Despite the Richmond v Collingwood tug of war he was caught up in between his nana and father when he was a toddler, Paul finally saw the light at about the age of 7 and has since been a lifelong Hawthorn Football Club fan.
Now living in a state that more reveres 'the other code' than his beloved footy, while he applauds the constant push by the AFL to have our game front and centre in NSW, he still feels there is much room for growth and improvement, particularly in the push for a greater fan base.
When not listening, watching or attending the footy (or frantically working on his Fantasy Football team), Paul works with the Community Moderation Team at Guardian Australia, is a Question Researcher and Verifier for Hot Seat Millionaire, and runs his own freelance copywriting business
Sandra
State rep - NSW
Sandra is an avid fan of the Swans. Watching her first game in 1986 as an 11yr old, she quickly developed a passion for AFL. Growing up in Sydney, she is happy to see the continued development of AFL in NSW and the opportunities for local fans to participate at all levels of the game now. Long gone are the days of watching a replay of a game late at night or being asked "when did she move to Sydney?"
Sandra is concerned about levels of accessibility for fans to the game including access for those who are differently-abled and the increasing cost of attending games for the average fan. Coming from a non-traditional footy state, Sandra is also keenly interested in the experience of fans outside of Victoria.
Combining a passion for travel with football, she has attended every Swans home, away and finals game for the last 3 seasons with every intention of continuing.
 Tasmanian Representatives
David Harding
State rep - Tasmania
A passionate supporter of Glenorchy and Tasmanian football, Dave has worked as a photographer for the Tasmanian State League, Southern Football League and also Southern Tasmanian Junior Football League. Dave has been spent almost a decade writing for online publications about Tasmanian Football, discussing the decline in local football in the state as well as the issues about how to save and improve local football beyond having the AFL play in the state.
Dave's also dedicated to promoting local football news, and scores via social media with one of Tasmania's biggest local football social media pages. After trading in the keyboard for a camera Dave spends his time photographing the action of junior football with the STJFL and SFL, also working with the new SFL Women's league.
 Victorian Representatives
 Ambassadors
Jeff 'Joffa' Corfe
Ambassador
Joffa is a dedicated family person who works with the homeless with various mental health and addiction issues. Joffa is also an ambassador for Epilepsy Victoria, Hepatitis Victoria and Reclink. Well known for his gold jacket antics in the Collingwood Cheer Squad along with his very own movie Joffa the Movie, filmed in London, Scotland and Melbourne,
Joffa Corfe is a proud Collingwood Supporter but in recent times believes that the fans of our great game have not been consulted on many issues that have confronted the AFL. Joffa believes the game is all about the fans!
Brett 'Trout' Beattie
Ambassador
One of nine kids who all followed Richmond until one sister married a Kangaroos member, Brett grew up in Farmer St, Burnley. He started attending Richmond games in the 1970s, first with his Dad and then his mates. He and his wife Carmel married in the mid-1980s and have three kids – all proud Richmond members. Brett has been in and out of the Richmond Cheer Squad for many years, and is a 35-year club member "and proud of it". "I believe it's our game the fan's and member's game, the ones that roar and cheer bringing the grounds alive each week," he says. "I care about our game in the direction its going, for the working class fans and members. Our cheer squad members give up family time, and this makes me proud about our club." Brett spends many hours supporting Richmond each season and still plays cricket for Woodend.