A non-profit incorporated association, the AFL Fans Association (AFLFA) is run by voluntary committee members who represent the interests of fellow football supporters.
Assisting the AFLFA committee are Patrons, Ambassadors, State Representatives, an AFLW Representative and a New Zealand Representative. We also have a Webmaster and IT Officer and a Communications Consultant.
Patrons
Dr Susan Alberti AC
A passionate Western Bulldogs fan, Susan was in the Footscray Cheer Squad as a teenager and desperately wanted to play football. As a young girl, she had to settle for informal cheer squad games as there was nowhere for girls to play competition footy.
Susan has supported women's football for many years and was a key driver behind the development of AFLW, which she continues to be involved in. She served four terms on the Western Bulldogs' board and was Vice-President when the club won its historic second premiership in 2016.
A current Director of the Western Bulldogs Forever Foundation, Susan is a passionate advocate of the important role fans play in the fabric of AFL life.
Susan is one of Australia's leading philanthropists. She has made a significant contribution to medical research, particularly Type 1 diabetes, and other charities over her successful business career.
Justin Madden
Patron
Justin is a senior infrastructure consultant at Arup and works closely with Arup's Leadership team in the areas of strategic project planning and infrastructure development across Australasia, and the South East Asian region.
Justin's career includes 15 years in the Victorian State Parliament, having held seven Ministerial portfolios within successive Victorian Labor Governments across 11 years including Minister for Youth Affairs and Minister Assisting the Minister for Planning, Minister for Sport and Recreation, Minister for Commonwealth Games, and Minister for Planning.
Prior to his parliamentary career, Justin held the role of President of the AFL Players Association during an AFL career totaling 332 AFL Games with Carlton and Essendon Football Clubs. Justin is a life member of the AFL, Carlton Football Club and The AFL Player's Association.
Justin is also a registered Architect having run his own practice, and a qualified teacher.
Ambassador
Brett 'Trout' Beattie
Ambassador
One of nine kids who all followed Richmond until one sister married a Kangaroos member, Brett grew up in Farmer St, Burnley. He started attending Richmond games in the 1970s, first with his Dad and then his mates.
He and his wife Carmel married in the mid-1980s and have three kids – all proud Richmond members.
Brett has been in and out of the Richmond Cheer Squad for many years and is a 43year club member "and proud of it". "I believe it's our game, the fan's and member's game, the ones that roar and cheer, bringing the grounds alive each week," he says. "I care about the direction our game is going, for the working-class fans and members. Our cheer squad members give up family time and this makes me proud about our club."
Brett spends many hours supporting Richmond each season and in the summer plays cricket for Diggers Rest Cricket Club.
Committee Members
Cheryl Critchley
President & Media Officer
media@aflfans.org.au
Cheryl Critchley is a Melbourne journalist and author of more than 30 years. A lifelong Richmond supporter, she loves football but is concerned about how its corporatisation affects grassroots fans, particularly when it comes to having a voice about the game's direction and securing Grand Final tickets when their team competes.
With her husband, Brian Roy, and her children Jess, Bec and Ben, Cheryl is a Richmond Football Club and Cheer Squad member, attends most games and writes about footy in publications such as The Footy Almanac. She also wrote a book about the corporatisation of the AFL, Our Footy, Real Fans Vs Big Bucks.
Cheryl is passionate about fans – the game's biggest single stakeholder – having a say in how football is run now and in the future. The pandemic has added new challenges for the AFL and supporters, with many club, AFL and stadium members paying for memberships they couldn't use at times. This makes it even more important for their views considered by the AFL, clubs, and stadium management as the game moves forward post-COVID-19.
Professionally, Cheryl has had eight books published and written for a range of publications including major newspapers, magazines, and news and corporate websites. She is also a communications specialist and uses these skills in her role as AFL media officer.
Debbie Hall
Secretary & Fan Liaison Manager
secretary@aflfans.org.au
Debbie Hall is a Learning Support and Engagement Officer working in primary, secondary and specialist schools, as well as TAFE colleges in Melbourne's south-eastern suburbs. She works alongside children, adolescents and young adults with learning difficulties, behavioural challenges, emotional issues, and physical impairments.
Debbie is a lifelong Richmond supporter and in 2022 will clock up 45 consecutive years as a member! Dedicated to helping people with special needs, she has always been an advocate for those with little or no voice.
In 2016, representing the AFLFA, Debbie worked alongside Travellers Aid Australia and the MCC to facilitate the Buggy Project at the MCG. This initiative became a permanent feature and today provides mobility challenged fans with easier access to the MCG from the two surrounding railway stations and car parks in Yarra Park.
In 1982, Debbie successfully lobbied with her family and friends to pressure the then Victorian Football League to provide seating areas at all VFL grounds for people in wheelchairs. She is passionate about the AFL and bringing the game back to the fans in the outer.
Ron Issko
Treasurer & Spokesperson
treasurer@aflfans.org.au
Ron has been a lifelong Tiger fan and it has become a family affair to attend games with his son, brother, cousin and nephew. Coaching has been Ron's passion and has been involved in grass roots football with a junior football club for over 10 years as an Auskick co-ordinator, coach and member of the committee.
Professionally Ron is an Organisational Coach helping employees, teams, leaders and organisations achieve their goals and objectives.
Ron's mission is to ensure that the greatest game in the world, Aussie Rules, maintains its uniqueness and is accessible and affordable to all fans in Australia.
Justin Leckie
Vice President and Manager, Commercial Operations and Governance
justin.leckie@aflfans.org.au
Introduced to Australian Rules Football by his grandfather and father in the 1970s, Justin fell in love with the game and the Port Adelaide Football Club. He became a member of the club with his first pay cheque in 1986, is still a member and attends most home matches and away games.
Justin wants future generations of AFL supporters to enjoy the same benefits, access, and participation he had growing up. He firmly believes that financial pressures and ticketing equality for fans of competing clubs needs to be improved, whilst ensuring that the competition remains financially sustainable to prosper. While the AFL and clubs have been successful and engage their members, there are opportunities for better communication and emerging technology can be used to grow the game at all levels.
Justin wants to work collaboratively and positively with the AFL and its stakeholders and encourages all clubs to prosper, connect with each other in innovative ways and continue to contribute to our communities. He strongly supports the notion that an elected fan representative should at least be on the AFL Competition Committee soon and has a vision to have an elected fan representative on the AFL Commission itself to have fans' voices heard in the future.
As a member of the AFL Fans Association Governing Committee, Justin is responsible for commercial activities including partnerships, sponsorships, grants, fundraising and social media content in addition to governance, business planning and risk management activities. If you have a concern with any aspect of the game, membership at your club or stadium, Justin would be pleased to help, no matter which state you reside in. He attends Port Adelaide home games at Adelaide Oval and sits near the Magarey Room in the Southern Stand mid-tier and tries to attend pre match functions organised by supporter groups at the London Tavern. Justin is also a regular at the Port Club, Alberton Oval, so feel free to introduce yourself to him and have a chat.
Personally, Justin is married to Fiona, an Adelaide Crows supporter, and lives in Adelaide. He played junior and senior football with the Modbury Football Club, which was established in 1862, and later with his cousins at the Greenacres Football Club. Justin still plays Aussie rules football in the AFL SA Masters over-35 competition with the Peninsula Football Club – the Mighty Masters Magpies – and is nicknamed Lecko (or Gekko) in his role as Treasurer. He prefers to travel the 22 kilometres to play in Ethelton in the traditional Port Adelaide heartland.
Professionally, Justin is a Certified Practising Accountant and has nearly 30 years' experience in public administration, finance, and auditing. He also volunteers with local sporting organisations and previously with the disability sector as a board member. Justin is honoured to help the AFL Fans Association support, protect, and promote our great game.
Chris Swifte
Manager, State Representatives & Partnerships
Chris Swifte has been a big fan of the North Melbourne Football Club since his early days catching the train to Arden St to wave flags with the cheer squad in the early 1980s. He now watches games at the MCG and Marvel Stadium with his two teenage sons. Chris has loved attending as many games as possible since his early teen years and has been involved in football as a player, umpire and spectator. The lifelong footy fan and his family have also shown their support of the Kangaroos, Chris being a member for 30 years and all of the family being members since they were toddlers. In his professional life, Chris is an accredited mediator and specialist in dispute resolution. He is also a  business broker in the retail pharmacy sector.
Sheridan Verwey
Strategy & Engagement Manager
sheridan.grants@aflfans.org.au
Sheridan Verwey is a sports fanatic whose greatest sporting love is AFL. As a first-generation Collingwood fan, she is eternally grateful to the parents of primary school friends who enabled her to experience the inner sanctum of Victoria Park. This sparked a real love for the game, and Sheridan now enjoys taking her own four young children along to matches. She is thankful there are no other AFL teams supported in her household (to date!).
Sheridan is passionate about making AFL accessible and affordable to fans of all ages and ensuring gambling advertising does not negatively impact anyone's enjoyment of the game.
Professionally, her career has focused on governance, risk, and change management roles. After a long career in banking, Sheridan is finding it much more rewarding working for not-for-profit organisations. She is also involved in the community service and early childhood sectors and is a netball coach
Debby Palti
Inclusion Manager
Debby Palti has been a passionate supporter of the Carlton Football Club since first seeing the game when she arrived in Australia from England. She is a proud and passionate member of the club she has supported since then.
In her professional career, Debby is a Human Resources Manager with her family company that is a leader in its field and distributes both nationally and internationally. She has always loved to write and began her own sports blog called Sportz. The blog is mainly about Carlton, but Debby also writes about other issues in the footy world.
She is a staunch supporter of the AFLW and grass-roots footy as well as the AFL. When her third child finished school, Debby went back to university and completed a Bachelor of Arts (Majoring in History and Creative Writing) Hons, and completed her Masters in Creative Writing, Editing and Publishing. She is now working on a historical piece of fiction and hasn't ruled out returning to study.
Debby is passionate about inclusivity and proud to support the Racism It Stops With Me campaign, as well as lessening the reliance of clubs on gambling websites, apps and advertising. She is also a proud supporter of the LGBTQI community. Debby believes that supporters, who are the game's major stakeholder, should be heard more and given a voice.
Information Technology
Larry Blode
Webmaster and Chief IT Officer
Larry is a St Kilda footy tragic and IT Geek. So it was a natural fit that he would want to volunteer his services to the AFLFA. Larry was introduced to St Kilda when his cousin and he would walk to the Linton Street Ground when they were 10 to watch the last quarter. There they would watch the likes of Cowboy Neil, Carl Dietrich and Ross Smith. Later, it was watching the mighty saints in their "golden era" of Tony Lockett, Nicki Winmar, Spud Frawley, Nick Riewoldt, Robert Harvey, just to name a few.
My mission with the AFLFA is to provide the best web experience by a volunteer association.
Lynton Martin
Communications Consultant
Lynton has supported the Gold Coast Suns since their inception in 2011 and is a proud Victorian member of the AFL and AFL Women's sides despite living in 'enemy territory'.
Attending all Suns matches in Victoria and some matches interstate when circumstances permit, Lynton is often outnumbered but that doesn't stop him barracking hard for the club he loves.
He is heavily involved in the community in a variety of ways, including local junior football and athletics as a coach and committee member. Lynton is also passionately involved in fundraising for a community in the Philippines that he visited as part of a school Immersion trip.
Now studying a Bachelor of Education at university, he hopes to become a teacher. Lynton wants to ensure that football remains a game for the fans and continues to welcome new supporters across the country.
Website Contributor
Andy Fuller
Website Contributor
Andy Fuller is the website editor for the AFL Fans Association. He has written on a range of issues relating to sports in academic and general publications. He is also a contributing editor at Inside Indonesia and IIAS (Leiden, the Netherlands). He is the co-founder of an independent press, Reading Sideways Press and blogs here. Andy has loved Australian Rules Football since he was a junior. His favourite footy memories include playing for the Glen Iris Gladiators U-12s, Kane Lambert's goal in the third quarter of the 2017 Grand Final and Michael Long's goal in the 1993 Grand Final.
Western Australian Representatives
Brad Stone
State Rep - West Australia
Brad Stone is a former long-time employee of NAB of some 27 years, and of recent times has been the WA contact for NAB's AFL and Auskick partnerships. During this time Brad was responsible for NAB WA's local sponsorships with the WA Football Commission and the Hopman Cup, as well as their corporate relationship with both Fremantle and West Coast Football Clubs. He has also developed great relationships with some of WA's local media. Brad hopes to be able to use these contacts at all levels and be able to bring a true WA flavour to the AFL Fans Association.
Brad has been a life-long Hawthorn supporter ever since his mum won him a pair of Peter Knights' brown and gold puma footy boots in a charity fundraiser and to this day, he still has them. This created an ever growing passion for sporting memorabilia from all sports.
Brad is very excited to be a part of the AFL Fans Association.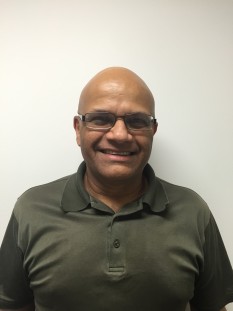 Albie Fernandes
State Rep - West Australia
Having arrived in Fremantle in 1975 as a refugee, Albie will be forever grateful to a young surfer in an EH panel van who would take him to all the South Freo games. He cut his teeth on the rules of the game on the banks of Fremantle Oval, the Bulldogs (South Freo), were his first footy love. Later that year, Albie became aware of the VFL when the grand final was telecast live and his passion for the mighty Hawks was born. Coincidently, he had picked the losing grand finalists in each competition!
Albie loves the game at all levels, without a healthy local competition there can be no AFL. His family are mainly Fremantle supporters, with a few Eagles and one sole Hawk, which adds to the banter at family events.
Albie is passionate about fans in WA getting a fair go and having access to modern facilities at a reasonable cost. He is not here to represent his own views, but rather canvas and represent the views of fans across the state. Fairness, equity and the access to enjoy this wonderful game of ours at a reasonable cost are paramount to Albie, but he is all ears to any other issues.
South Australian Representatives
Michael Isbell
State Rep - South Australia
Born into a Port Adelaide family along with being a member of the club since 2012 and the cheer squad since 2014, I very much believe the game belongs to the fans and without us going each and every week, there may not be a game to enjoy.
I'd like to see people of all ages enjoy what the game has to offer without being priced out of going from ticket, food and drink prices, which I believe is of great concern.
Professionally, I have 7½ years in public service working in Adelaide's public transport and more recently volunteering within Hospitality at an RSL and lawn bowls club.
I am very much honoured to work with the AFL Fans Association to support and promote the great game of ours, as well being available to all fans on any issue.
Eric Weltner
State Rep - South Australia
A passionate Port supporter, Eric has been a member of the Port Adelaide Football Club for every season since its inception into the AFL in 1997 and has also followed the club in the South Australian National Football League (SANFL) since the early 1970s.
While football has flourished in South Australia since the move of AFL games to Adelaide Oval, Eric is concerned this could be threatened by the high cost of daily tickets to AFL games. He is also unhappy about the "transaction fee" being charged for walk-up ticket purchases to Adelaide Oval. While members are the lifeblood of a club, he believes footy should be kept affordable for non-members as well. Eric would also like to see more tickets made available to competing club members at AFL Grand Finals, which he thinks he can be done by reducing allocations that he believes lead to virtual AFL-endorsed "scalping".
A football tragic, Eric also regularly attends SANFL games and understands the concerns many have of the impact of AFL reserves teams in suburban competitions.
Eric's working life has been mainly in the printing/publishing industry in the pre-press field, but he has also dabbled in sports writing as a reporter of SANFL games for Messenger Newspapers from 2002-2011.
Queensland Representatives
Michelle Cubis
State Rep - Qld
Currently a Deputy Principal and member of the AFLQ Schools Advisory Board.
I have been a two-time premiership player and coach at both club and school levels. I represented Queensland back in 2006. I'm a proud Essendon supporter, but spent a number of years working for the Brisbane Lions during their glory days and phenomenal 3-peat era.
My father was a player and coach for many years and is a fanatical Richmond supporter, so Australian Rules is in my DNA.
I look forward to taking up the role of QLD rep for AFL Fans Association as I'm a truly passionate supporter who is committed to supporting this great game in any way I can.
John Hicks
State Rep - Qld
I am a Business Manager in the Automotive Industry in Brisbane after having had a long career with NAB in Victoria. I moved to Brisbane 14 years ago with my wife and 3 children and I grew up following in my father's footsteps as a Richmond supporter and have been a mad Tiger's supporter ever since.
I played football as a junior in the Ballarat Football League, but soon realised I wasn't good enough to go any further so I took up boundary umpiring. After umpiring 2 Ballarat League Grand Finals I moved to Melbourne and umpired over 100 games with the VFL Reserve Grade umpires as they were known then.
When my 2 sons started playing football I got back involved at club level and also co-ordinated an Auskick centre.
When I moved to Brisbane I became a founding member of the Queensland Richmond Supporters Group and have had 2 terms as President in that time, having only recently handed over the reins to a new President.
I look forward to being the Qld State Rep for the AFL Fans Assoc. and keeping the Association up to date with what life is like as an AFL fan in a Rugby League State. It would be great to see every Victorian based team play at least one game in SE Queensland every season, as there are many people like myself who have moved up here but still support our original team.
New South Wales Representative
Sandra
State Rep - NSW
Sandra is an avid fan of the Swans. Watching her first game in 1986 as an 11yr old, she quickly developed a passion for AFL. Growing up in Sydney, she is happy to see the continued development of AFL in NSW and the opportunities for local fans to participate at all levels of the game now. Long gone are the days of watching a replay of a game late at night or being asked "when did she move to Sydney?"
Sandra is concerned about levels of accessibility for fans to the game including access for those who are differently-abled and the increasing cost of attending games for the average fan. Coming from a non-traditional footy state, Sandra is also keenly interested in the experience of fans outside of Victoria.
Combining a passion for travel with football, she has attended every Swans home, away and finals game for the last 3 seasons with every intention of continuing.
ACT Representative
Gerry Eeman
Territory Rep - ACT
Gerry grew up in Canberra and Sydney and now spends his time between Canberra and Melbourne. He is a Sydney Swans tragic who fell in love with AFL after seeing the 1985 Grand Final.
Gerry is passionate about seeing the game grow into a truly national game and remaining accessible to fans. His pet hate, like many others, is going to the footy and seeing the best seats empty whilst grassroots fans pack out the upper tiers of the grandstands.
Professionally he has a corporate law background having practised at major Australian law firms and as an in-house commercial lawyer. He continues to play football for the Easybeats in the Renegade Pub Football League over the winter and in an AFL 9s team over the summer.
Gerry has previously been president of the AFL Fans Association from late 2014 to the end of 2020.
Tasmanian Representative
Aaron Robinson
State Rep - Tasmania
Aaron is a passionate North Melbourne fan who fell in love with the club in 2004 when he attended a North Melbourne vs Hawthorn match at the MCG, which North Melbourne won by 80 points.
Born and bred in Hobart, Aaron gets to every North Melbourne match at Blundstone Arena. Since 2012, he has only missed one match.
Aaron is the North Melbourne Tasmanian Supporters Group President. As part of his role, he organises trips to see the club play interstate and also dinners and functions for fans when North Melbourne are in town.
Aaron wants to make sure the AFL stays strong in Tasmania by making sure more seats are filled in the state's blockbuster matches.
Outside of AFL, Aaron is a manager at Coles. He enjoys spending time with family and friends. He is always up for a conversation with anyone and enjoys doing trips around the country
Northern Territory Representative
Jackson Clark
Territory Rep - Northern Territory
Jackson Clark was born and bred in Darwin, Northern Territory. He holds a Bachelor of Education qualification, but his background is in football reporting.
Clark has covered sports locally and nationally since the age of 13, featuring on television, radio and print. Over the past decade his large following on social media platforms – notably the Facebook page NT Football with Jackson Clark – has allowed enabled him opportunities in mainstream media. He produced and hosted the sports program 'Balls 'n' All' on Northern Territory radio station Mix 104.9.
In 2017, he founded the Kicking the Stigma project to raise awareness around mental health at football clubs. In the process he became the first person to play one game of football in each state or territory in consecutive weeks.
He has played almost 300 games of local senior football, including a season in the VFL with the Bendigo Football Club.
AFLW Representative
Fearn Harrison
AFLW Representative
Known as Fearny or Fearny Fearn to many, Fearn Harrison hails from the Mornington Peninsula and works as a team leader at her local Subway store. In 2021 she clocked up 16 years' service.
Fearn is a Collingwood AFLW and VFLW official Number 1 supporter and was one of the first to sign up as a foundation member of Collingwood's AFLW team. She has supported the Collingwood women's team since Day 1, attends training sessions regularly during the AFLW season and tries to attend as many games as she can. Fearn witnessed the Magpies' VFLW side win the 2019 premiership.
Fearn also loves supporting the entire AFLW competition, and attends as many games throughout the season as possible. Since 2017, she has been Steph Chiocci's player sponsor.
New Zealand Representative
Paul Bugeja
New Zealand Rep
Paul Bugeja is a digital nomad and creative/artistic type, currently based in Auckland as a journalist. Prior to moving to NZ Paul assisted the AFL Fans Association with website and IT expertise for two years.
Paul sees himself as one of 'those' Hawks fans – diehard, lifelong, bleeds brown and gold…